See Management has hired a cheerleading squad to hang out in the conference room and cheer us on. Every time an important deal is made, they form a pyramid.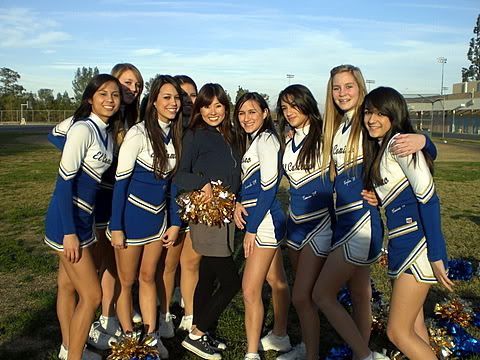 Amy seriously contemplates abandoning hair to pursue cheerleading....

But then again, hair is really what Amy does best.

Munemi and Julia D.